We Maplers are used to grinding for everything
Maple has a lot of events where you do some repeated task for "a chance to get" something good.
We're having it now with the Hunter's Club and Cassandra's Special Candy.
We had it in the past with the Dark Lords of Doom, and in a slightly different way with the Madhouse event (not a random reward but random features in the maze).
It is extremely frustrating to do these events diligently every day, and end up with nothing worthwhile.
We Maplers are used to grinding for everything, but grinding for nothing is simple torture.
My suggestion is that these events need to be designed in such a way that if you do them to the best of your ability, you are guaranteed a good reward.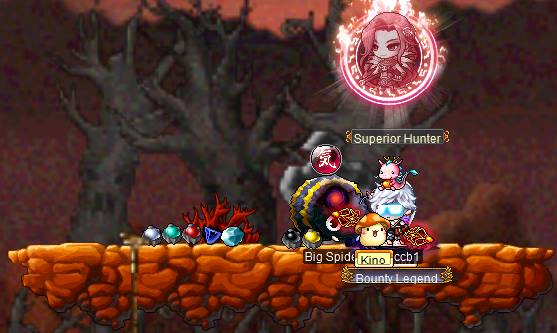 There are several ways to do this:
1. Simply give out the reward after some number of unsuccessful tries.
For example, Cassandra should give you the chair (instead of a candy) when you've tried long enough.
For another example, for the Hunter's Club, when you complete your 150th race, Shimo should tell you, "Wow, you're really good at this! For that, I will let you choose one of my treasures," and let you pick a single item.
2. Give some kind of token for every completed task, and allow buying any of the rewards (at a special shop) if you've amassed enough tokens.
This can be refined into giving not a single token, but some number of them, depending on how mean RNG was to you. For example, for the Hunter's Club, every Rabbit item comes with 4 "disappointment coins", Dogs come with 2, Hogs with 1, and anything better than that gives no coins at all.
3. Increase the odds of getting the reward with every unsuccessful try, until you are guaranteed to get the good rewards on the last day if you did the event every day and haven't gotten them yet.