MS Problem With Getting Jiangshi Capture Chair
I started Shanghai in hopes of getting Jiangshi Capture, but after doing several quests, people were telling me it shouldn't take this long. I learned that the chair is rewarded by NYC Zhang Wei, aka former Trapped Man. My friend, who was in the pt with me at the time, said that she received his quest and gave him a Yu Garden scroll. He didn't give me this quest. If levels affect anything, I'll put it out there that my friend is level 160 and I'm 204. I'm not sure if this is a bug that requires fixing or maybe I messed up something.
Yes, I've tried refreshing MS. Twice. Didn't work.
Yeah, I'm pretty sure I did. I remember this part clearly:
I was heading towards the Jiangshi Dens on this quest: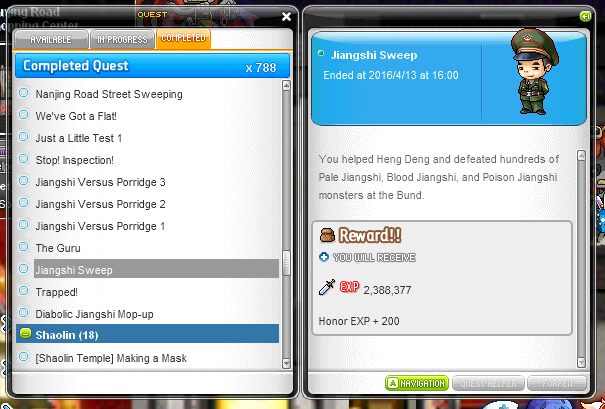 Nanjing Road: Shopping Center, which is where Trapped Man is located, was a map I passed on my way. When I entered that map, there was an immediate cutscene with him crying for help. This is where my memory gets vague. I do remember stopping and killing Shopper Jiangshis. I turned in his quest but didn't read what he said. After that, I went straight back to the Jiangshi Dens to kill 100 Pale/Blood/Poison Jiangshis, thinking that it was part of the quest for Jiangshi Capture. Guess not? He's currently still hanging on the ladder in Shopping Center.
This is the only quest I have from Yu Garden in the In-Progress tab: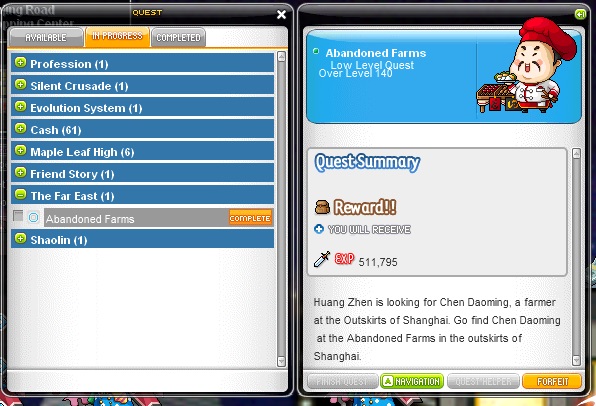 Here are all my completed quests and available for Yu Garden: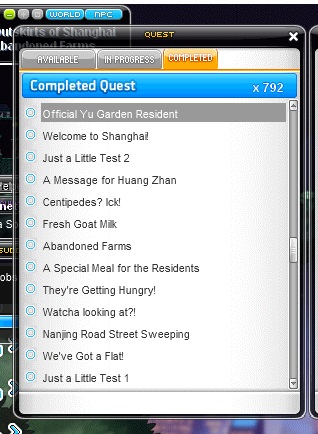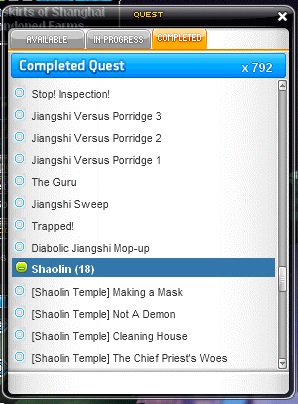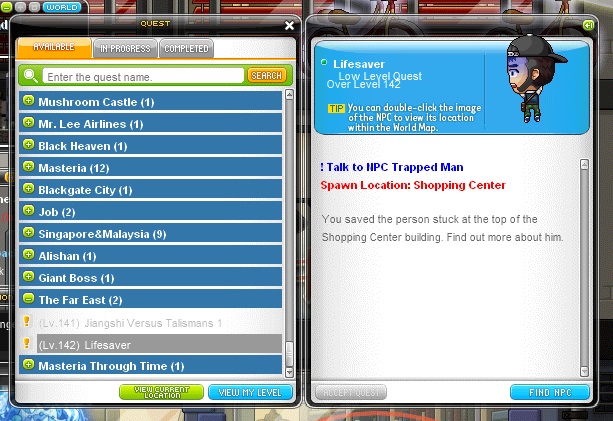 Yes, I'm aware that Lifesaver is an important factor here. However, the Trapped Man in Shopping Center doesn't have a quest for me when I click him. He's not in any other maps.