Missing Sweetwater Gloves
Yesterday, I noticed that my Sweetwater Gloves were missing,so I sent this ticket:
6 Days ago, i did Mu Lung Dojo Ranked mode for the gloves, after receiving the gloves I equiped them to see my new range, then I put all my tradeable equips in the storage and I started to play a Mercedes. After that, i didn't log in my Wild Hunter, only one or two time for store a few potions. I did't sell or drop anything by accident, because I always put the things I don't want to sell or drop at the beginning of my inventory and always have a item at the end of my important things just to remember that after that item are my important things. Today I decided to retunr to my WH, I killed a few bosses and then I remembered that the dojo gloves were about to expire, then opened my inventory to equip my SW Gloves to do dojo again and surprise, no gloves.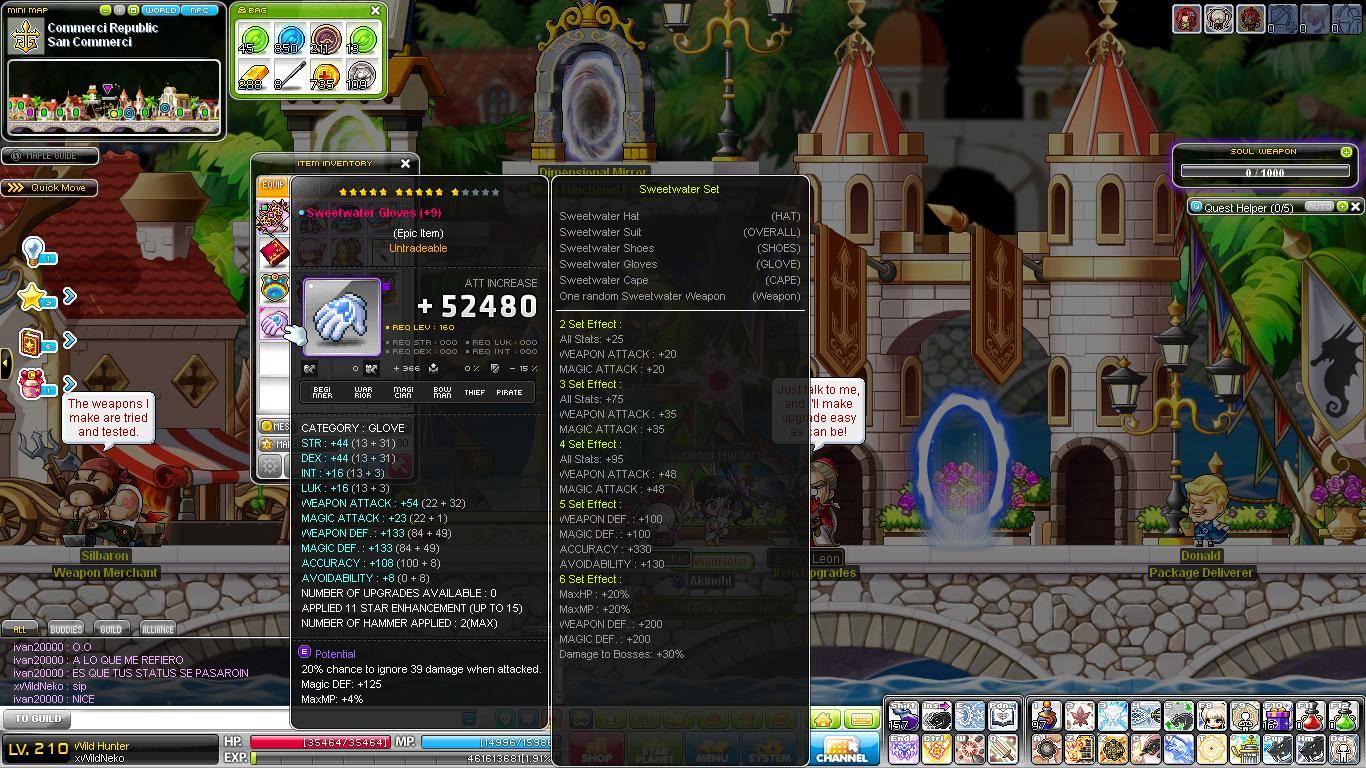 Today, I received this answer:
Klobor
Greetings Angel,
Thank you for contacting Nexon America Customer Support.
I do understand and I am sorry to hear that you lost your Sweetwater Gloves. As a fellow gamer, I do understand how you feel when you lose even a single item. I do apologize for the inconvenience that this has caused you.
We are very sympathetic when it comes to players who have lost their hard earned items/mesos due to bugs or even accidents, however, we cannot return lost items/mesos since there is no way to prove that the items were taken or just given away.
Thank you for your patience and understanding.
Sincerely,
GM Klobor
Nexon America Inc.
I'm just like: WHAAAAT? o.O
These are my gloves:
They are untradeable and Platinum Scissors of Karma don't work here...
I lost my SW Gloves forever? or what should I do?