MapleStory Mesos and Equipment Drop Rate
I find it very hard to get enough mesos to upgrade my skills (Mastery Books) and Star Force (equipment) by just grinding nowadays.
If you have, lets say, 9 skills to upgrade with Mastery Books, then you need 9*3 + 9*5 = 72 million mesos for just Mastery Books. The Golden Temple gives you at the end a choice of a Mastery Book 20 or Mastery Book 30, and Korean Folk Town gives you both a Mastery Book 20 and Mastery Book 30 (both untradeable though).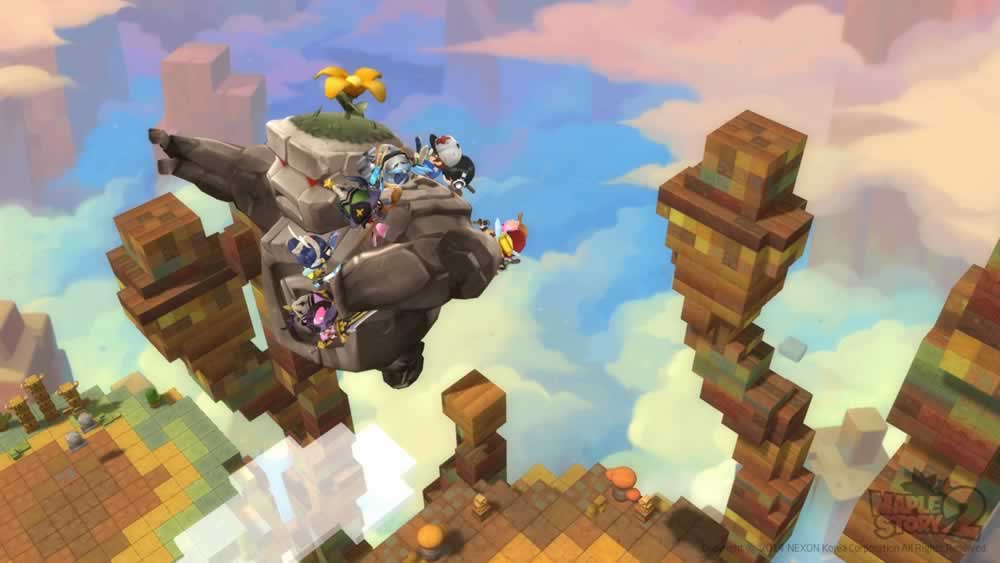 Then for the higher level equipment (lvl 130, 140) you will need how many millions to upgrade the Star Force level. And that can add up quickly above level 7 where the level drops on failure. At one point I spent several billions trying to get a single piece of equipment above Star Force level 13 and gave up after eventually reaching level 13 again. Nowadays I stop at level 10, if I have the mesos, or level 6 if I don't want to waste too many mesos on getting enough Star Force to do the quests.
Before, the old Monster Park would have a good equipment drop rate, which could be sold for mesos. The new Monster Park gives only EXP, no drops. And even in the regular maps the equipment drop rate seems to be much lower.
And, in my opinion. getting harder to get enough mesos plays those players selling mesos for cash in the hand, encouraging hacking. I quite often run into characters moving all over the map, never seeing a single meso being dropped, but everything else is dropped in the spot where the character is. The mesos are probably farmed right away and everything else is just dropped. It takes no effort on those players to collect a lot of mesos because they just have to start their hacking program and the computer does the rest. How else can they offer billions of mesos for cash with the current regular mesos and equipment drop rate than by hacking?
I have a hard time getting enough mesos by just grinding, but I don't want, and I don't do, buy them as I just hate those hackers taking over the map I need to play in and buying mesos from them would just encourage hacking even more.