MapleStory Full Map Attacking & Botting/Auto-Sacro
Full map attacking in one spot or one place kill along with botting/auto-macro and modified drop locations is considered cheating.
The Code of Conduct (Updated 19 October 2016) states that: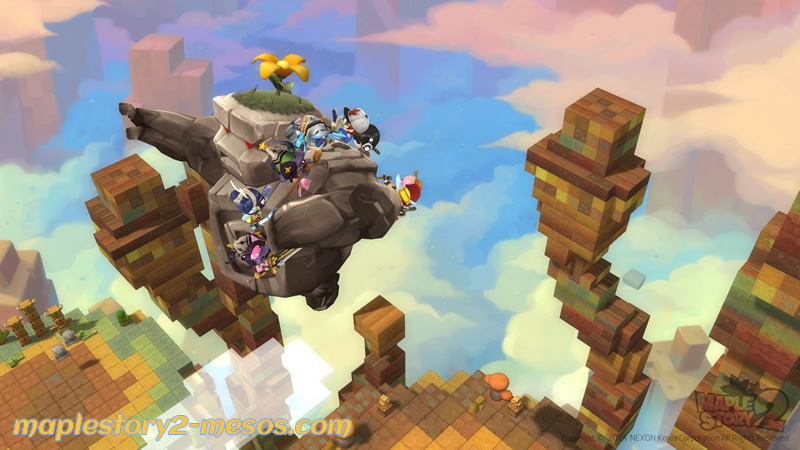 C. Cheating
- You will not exploit errors in design or features which are not documented and/or bugs to gain access that would otherwise not be available or to obtain any competitive advantage.
- You will not modify the software made available to you, either as part of a game or an interactive service, to change the service. This includes, without limitation, creating cheats and/or hacks or using third-party software to access files we make available to you.
How cheating is done, vaguely explained due the limitations of the Forum Code of Conduct is by modifying the software either before, or during launch of the game.
How reports are handled is that it is sent to a Customer Support Representative, most likely a GM. The player is then investigated for further evidence of said actions and if caught they can face punishment such as a temporary or permanent ban.
Hacking detection is done by checking the processes running. I guess it's a less weaker version of an anti-virus because they do not scan your whole computer. This is explained under the End User License Agreement (Updated 22 December 2015):
4. SERVICE
4.5.2 WHEN RUNNING, THE SOFTWWARE MAY MONITOR YOUR COMPUTER'S RANDOM ACCESS MEMORY (RAM) FOR UNAUTHORIZED THIRD PARTY PROGRAMS RUNNING CONCURRENTLY WITH THE GAME. AN "UNAUTHORIZED THIRD PARTY PROGRAM" AS USED HEREIN SHALL BE DEFINED AS ANY THIRD PARTY SOFTWARE PROHIBITED BY SECTION 4.3ABOVE. IN THE EVENT THAT THE SOFTWARE DETECTS AN UNAUTHORIZED THIRD PARTY PROGRAM, (a) THE SOFTWARE MAY COMMUNICATE INFORMATION BACK TO NEXON, INCLUDING WITHOUT LIMITATION YOUR ACCOUNT NAME, DETAILS ABOUT THE UNAUTHORIZED THIRD PARTY PROGRAM DETECTED, AND THE TIME AND DATE; AND/OR (b) NEXON MAY EXERCISE ANY OR ALL OF ITS RIGHTS UNDER THIS AGREEMENT, WITH OR WITHOUT PRIOR NOTICE TO THE USER. Additionally, certain Games may include a tool that will allow your computer system to forward information to Nexon in the event that the Game crashes, including system and driver data, and consent to Nexon being able to receive this data.
Most anti-viruses use a dictionary or patterns in order to find infected files. However if the virus is updated and the dictionary/patterns are not it won't be detected.
The same concept can be put into place for Hack-Shields/Anti-Hack Detection and Hacking Software/Third-Party Programs.