Maplestory Bow Master vs MM vs Corsair
Hello fellow Maplers. I am sure people get tired and/or sick of these type of questions. However, I can't really find any up-to-date information as far as how these classes compare to each other for the most part for the current game.
A little background, I've played Maplestory for about 11 years now, since Beta 0.02, not that that matters. Anyway, I have quite a few characters over 100 already. Recently, I made a Night Lord and a Night Walker. However, getting more range, funds, and etc for both of those classes are out of my reach at the current moment due to the price of % LUK and, well, LUK in general. They were my mains for a while, while making a lot of other characters for link skill mules. I also have a phantom I go on for HS muling.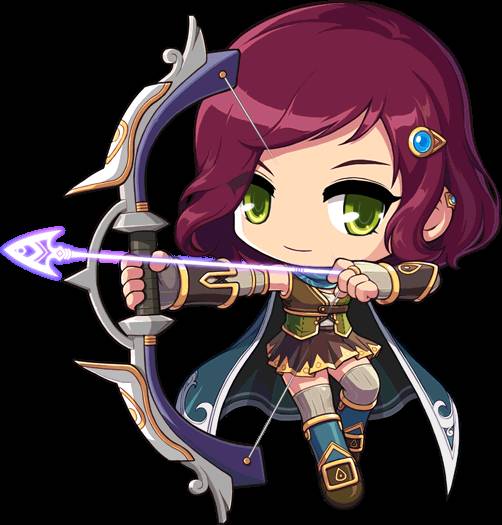 Back to the main point. I want to finally have a permanent main and quit making mules or testing classes out. At the moment, I'm positive I have it winded down to Bow Master, Marksman, and Corsair. Before going further, Wild Hunter is out of the question only because I'm not really feeling it due to the new mechanics, just not for me. (And that's okay.)
I know DEX really isn't that expensive at the moment (correct me if I'm wrong?) but that's not the sole reason for these choices. I wanted to ask which one would be best to main at the current state and taking the revamps from KMS (if applicable) into consideration as well.
For the most part, I don't want to be exclusively a bossing/solo class, but I don't want to be COMPLETELY useless at bossing either. I play to enjoy all the content Maple has to offer, whether it's grinding mobs, bossing / farming equips, doing events, doing star planet, etc. Yet again, I don't want to be 100% useless and terrible at bossing.
With this in mind, can someone give me some insight on the three classes and help me with suggesting which to main? I have most of the important link skills at level 2 already if that helps.
Also, correct me if I'm wrong, but to me Corsair seems to be a mix of Bow Master and MM with some of it's own skills. Is this correct or no?