MapleStory 2 Skill Tables
If you're excited for MapleStory 2 to be released in North America, let me tell you right now that maxing out skills will not be easy. That's because instead of spending SP that you gain from leveling up, you use Crystals to level up skills. A skill first requires some Crystal Fragments to level up, then you also need some of either Red, Blue, or Green Crystals depending on the type of skill as well as a lot more Crystal Fragments in order to keep leveling, and finally you need the rare Chaos Crystals along with a good amount of R/B/G Crystals and a huge number of Crystal Frags to get the last few levels.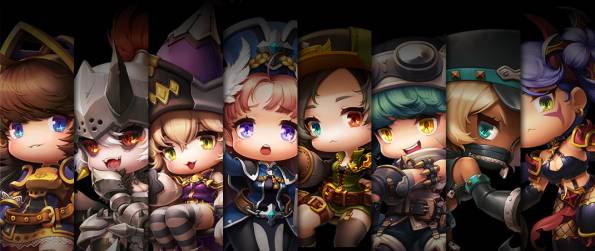 According to the skill tables, a level 5 skill needs a total of 148 Crystal Fragments, 38 of either Red, Blue, or Green Crystals, and 3 Chaos Crystals to max the skill. While a level 10 skill however, requires a whopping 455 Crystal Frags, 95 R/B/G Crystals, and 8 Chaos Crystals to max it out.
Judging by the small number of Chaos Crystals, they must be a rare boss drop. And I don't know how long it takes to gather a 1000 mesos in order to buy a single Crystal Frag, nor do I know if monsters do drop the Crystal Frags, but I bet it would take weeks or months of gameplay to max out all of a character's skills.
Its not that bad as the game doesn't rely as heavy as MS 1 does on having high hit percentages on your attacking skills.
also getting 1k MapleStory 2 Mesos takes literally seconds in MS 2. got nearly 50k and that's just me playing in my spear time and have not sold a thing to an NPC but have an inventory filled with extra stuff to sell.
would be playing a lot more if I wasn't balancing MS 1 playing as well as college HW and other games.
and only boss monsters drop crystal fragments (cept the first type can be bought from NPC shop and bosses), but it's also not as bad as it sounds. the first few fragments come from pretty noob bosses. and boss spawn is pretty frequent.