Maplestory 2 Battle mage suggestions
1. Extend the range of Battle mage's auras to a mapwide buff (must be in a party of course). With bosses like gollux, Ra, magnus and others, it's unrealistic to expect the BaM to be able to be everywhere at the right time. I've had several people die in gollux runs because I had to go kill a mob from getting to the middle and draining aura canceled and they died. Overall, I think that it would help BaM's party play a lot.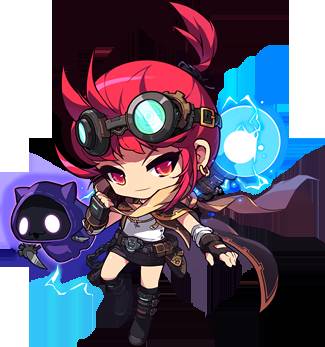 2. This ties in closely to the first topic. It's adding a passive ability to the 200 BaM hyper buff that allows you to use more auras, the total amount of auras is up to discussion. If it's decided that it's too op to have haste and dark aura active at the same time I was thinking of having certain aura combos. EX: dark and weakening. Haste and drain, etc.
2a. Blue aura (decreases damage intake, and adds status resist), and weakening aura (Inflicts a debuff every 2 seconds that decreases monster def by 15% (Though it usually takes around 8 secs to inflict it, I tested it out). Are currently obsolete. I don't see any Bam's that actually use those two, even before 4th because haste aura is better than blue aura. I'd like to revamp those two to make them more useful. I wanted to discuss that with you guys.
I've thought of blue aura giving a small resist to hp attacks, right now the damage intake decrease doesn't affect hp % attacks at all. BaM's used to have a DoT effect with dark aura. This was taken away because people could afk and train, though I've seen several other classes with skills like it. Ds's dark metamorphosis, F/P's 150 hyper, Hayato's battoujutsu stance are the prime examples. I'd like to add the DoT effect to weakening aura to try to amp up its usefulness.(Seriously, NO ONE USES IT)
3. This is more minor, but say you're in Di and you kill 6 monsters at once, you have to use final blow five more times to get the reaper to show up. (The 4th job reaper attack requires you to kill 6 mobs, or hit a boss 6 times) In this circumstance I think that it should every 3~4 hits.
4. This would probably be the most drastic change out of all of these, so here goes!
Right now BaM only has 2 attack skills in 4th job, 3 if you count the reaper skill. I don't count hyper attacks because every class gets one. I can list off almost every class in maple that has at least 3 4th job attacks. Here's a few: Kaiser, Ab, Kanna, Bishop, F/P, I/L Luminous, Evan, Mercedes, and probably at least 10~20 more. I want to propose that we bring back twister spin, but not the way it used to be.
With hold down skills being detrimental in most bosses nowadays, I'd like to propose that we change it into a turret and slow down the attack speed to around Kaiser's 3rd job (maybe a tad faster). Why so slow? Here's why: We'd add the effect of adding souls to the reaper attack if a mob is killed, and as such if it hits a boss it'll count as well.
Lastly, twister spin would have the added effect of inflicting the dark shock debuff, I'm sure some of you are unfamiliar with this debuff so I'll explain it: Whenever you hit a monster with dark shock, or the two chain attacks (In 2nd and 3rd job), you inflict a debuff. If you hit a mob that has this debuff then it'll disappear and it'll deal 4 lines of damage. This is the main kicker for decreasing the attack speed. Right now it's kind of silly to use the chain attacks (save for in things like gollux and magnus) when you can be using final blow. Mixing in teleport to attack is all fine and dandy, but it makes it a lot harder to "spam" final blow.
I just want to add that I'm fine if we get rid of the twister spin idea. My main argument is for the aura suggestions (Added range and max amount of auras that can be active).
(TL;DR: make auras mapwide. Add a passive effect to the 200 hyper to increase the max amount of auras. Change or remove blue and weakening aura. The return of twister spin as a turret with decreased attack speed that inflicts the dark shock debuff)