MapleStory: Should We Move to More Populated Server?
Hey guys, welcome to maplestory2-mesos, I'm wingClau, I know that there are some players believe that they should move to more populated MapleStory server. They think they should to play the game with more other players, instead of playing MapleStory alone.
But, I think It's bad enough that I got ban in GRAZED with my first main and ended up deleting that my favorite character and stopped playing for months.
Decided to come back because I was hoping that most of these players I had to "KS" because there was no where to train back when SDH and HoH Were the only place you could train at.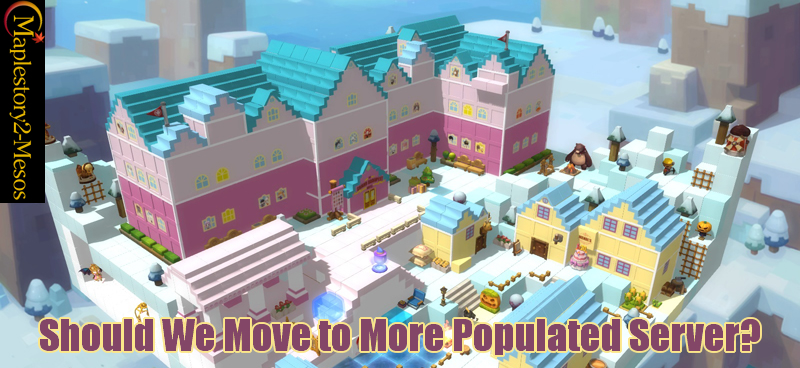 You know when your not part of the cool kids club you can't get in a party because people only wanna train with their friends and if your not their friend then they want nothing to do with you.
Countless times I wanted to train at SDH and HoH but no one wanted to let me in there party after being treated that way for as long as I had to I had enough and just decided to start KSing people.
Imagine being bullied in school and finally you get enough of being bullied and you just snap and the person who has been bullying you end up teaching him or her a lesson while that's the way I felt and not many of you can understand what its like.
People claim I didn't try to make friends with people in the game no trust me I did and seems like all they did was bully me in the game.
So now that the server is dead I can finally have some peace no longer need to worry about having to fight to get a place to train in a game. But I have a lot of maplestory mesos on my MS account, will I loose my mesos?
I can't remember how many times I wanted to boss with people and no one ever wanted to because to them I was either not part of their guild or whatever reason.
Ok, that's all, you know, I am not feeling good with Nexon anymore, I think they did not to try their best to make MapleStory a better game, I will not suprised if MapleStory go to dead one day.