Kaiser's Recent Changes and how to fix them
With the 11th anniversary patch, many classes got rebalanced. Kaiser was unfortunately targeted by a nerf that shoots his mobility to virtually nothing while in final form. His teleport was awesome, but I understand why it was removed; it was perhaps too overpowered. But now that that's gone, he can barely move around during final form at all.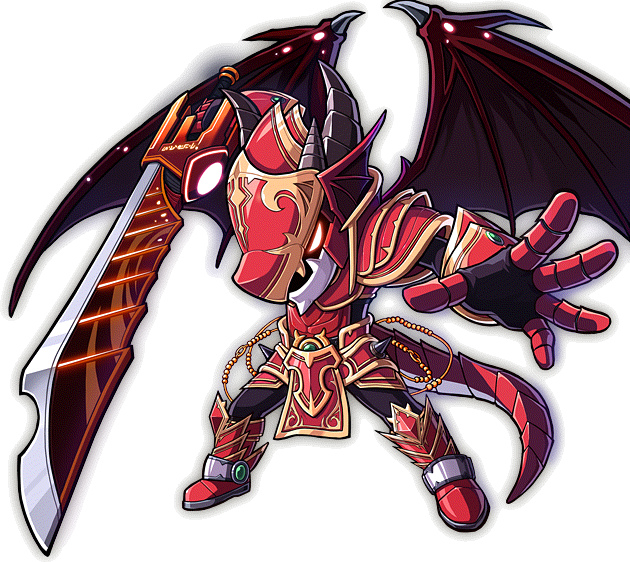 Final Form's mobility was already lower than basic form due to the lack of being able to utilize the double-jump or the grappling hook, but the teleport made up for it. But now you took that out! The regular jump is basically useless. While in Final Form, Kaiser is arguably the least mobile of all characters. This leaves him open to large-area attacks like the revamped Zakum and Hilla use. There's just not enough time to get into the safe zones.
My suggestions to fix this (use any or all of these):
Bring back the teleport, but reduce its range;
bring back the teleport, but give it a one-second cooldown;
bring back the teleport, but only allow it for vertical maneuvering;
allow a double-jump while in final form;
allow grappling hook while in final form.
There has to be SOMETHING changed. Kaiser is just too slow now.
So that's mobility. Now Wing Beat. I understand why Wing Beat was nerfed, but there's a problem with only being able to have 2 in the field at any one time - you can't tell when one has disappeared if it's off the screen. If I send out one to the left and one to the right, I don't know when I should send new ones, because if I send them early, some damage just gets wasted.
I suggest a compromise - put a little counter alongside the rest of the buffs in the upper-right of the screen that shows how many wing beats are out. There's already a thing there for Tempest Blades, even though that's really unnecessary, so why not one for Wing Beat?
I'm disappointed that Kaiser's ability to regen HP on use of Dragon Link skills was removed. It had a nice balance as it was, only regenerating HP while out of final form, but now that it's gone entirely, Kaiser feels too fragile. Practically every other warrior class has some kind of life steal, why did Kaiser's get removed? Demon Hunter has a skill that can practically regenerate him to max HP with one use, and a tiny rage cost and barely-there cooldown. I think the dragon link HP regen should be brought back.