Everything that is wrong / broken with current patch
Howdy,
This is my list of common bugs-glitches and bad coding which I had found in the recent patch - Maple 11.
I had worked hard to try and get it in order and I would love to recieve feedback on some or all of the points which will be posted below. Happy reading.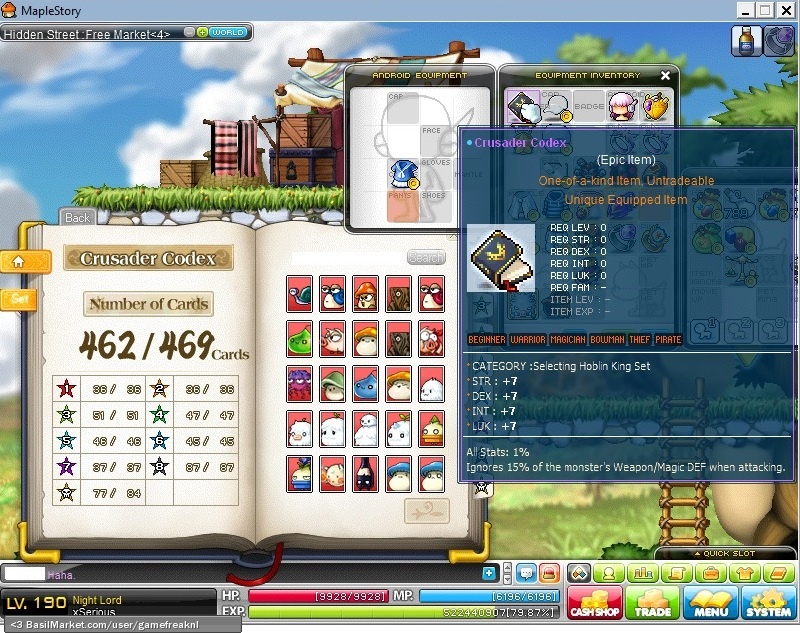 Anniversary Events:
-Drop rate of boxes is TOO LOW
-Coin drop rate is TOO LOW (can't even cap daily 50)
-The Maple Annibersary Museum is not account shared like it is supposed to be - exploitable.
-
Mesos
Shower lags so badly that once a pet is jumping off ropes the map freezes.
the Improved Philosopher's Book
-Published that the pendant expansion is a gaurntee (no hints of "chance" or "possibility") thus leading
MANY players into buying them.
-Chaos Horntail Necklace : HOW IS THIS A GOOD ITEM?! Is this 2008?!
-Androids and Android Hearts - WHICH?!
-Lv. 160 Sweetwater accessories - useless
-Lv. 140 Empress set equips - been outdated for almost 3 years.
Monster Codex:
-Monster Cards do not drop from normal monsters. it was fixed during the patch prior to this one (Which means a whole month of non glitch!)
-You cannot recieve some cards drom bosses though they should be a 100% drop (such as dragon rider)
Misc:
-Drop rate was nerfed drasticaly to copy KMS's once again.
-Lag: many players get banned or disconnected because of severe lag spikes
-cube drops: was nerfec to match KMS's
-Inner potential can gain epic/unique lines in rare (13% critical chance fo example) and tiering up became even more difficult.
-Cubing became harder since equipment has greater chance to recieve garbage lines such as avoid%/hp%/mp%/10% to ignore 2%dmg. weapons and armor alike.
-Chaos Zakum: a rotten hell for anyone below capping damage QQ (I do just fine but I see others :<)
May I have your two cents?