An idea for maplestory!
well, i've gotten around to the point where i want to be heard so here it goes: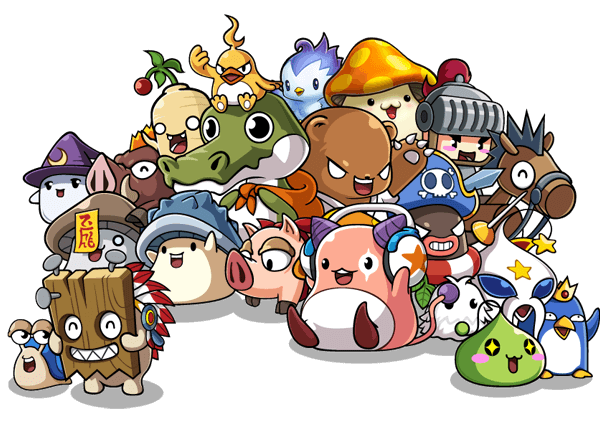 There should be a new class/job for us players. and guess who has something in mind? ME!!
so, anyway the new class that i'd like to see in future maple is a ghost class. literally a ghost!
(you know that little ghost that floats around in your character selection screen? well i think it should a little bit like that)
this class will have four modes; Thief/pirate mode, archer mode, warrior mode, and a magician mode. (can be toggled by pressing the [shift] key and using your directional keys to select which one you want to play in) also, i think the color of the ghost should change during which mode you play in( if that's too much well, i dont know what to say about that lol) anyway,the player will be able to play as whatever it wants.
now, obviously what about skills? well, here are two options:
1: it can be a copy cat and have the same skills as another job already playable or
2: brand new skills so players love it and really have to play to get to know who the new hero is!
finally, we come to AP(ability points.)
I dont know what to suggest other than every few levels or so, even if its every two levels, we receive more ap to assign to our stats so the player can match what it mainly wants to play as!
anyway, thats the end of end of it! I hope you enjoyed this idea! leave your comments below!!
also, I would like to add that whenever your mode is changed, obviously your skills change in accordance to the mode that you're playing in. For example, I may want to change my mode from warrior mode to magician mode, you should now be playing with Mage like skills now.
another thing is its story. Where the the ghost comes from. well, i figured let there be another breach in maple world where two worlds are colliding and boom! in comes the ghost class fighting side by side with Cygnus and her knights! and the maple heroes too! (that means new quests! and a new map to play in for other jobs to enter and help around!)
I'm also not sure whether or not this class should start at level 100 or lv 10 or even level 1 but i think this class would be a success either way!
i also just remembered that you're probably going to have to change your equips every now and then if we go from mode to mode unless this new class would get it's own set of equips!
anyway! like i said before, hope you enjoyed this! leave your comments below and any suggestions you may want to add too!
and this last message is for nexon/wizet corp- honestly, if this becomes a thing, i really dont think you have to pay me. I'm just another mapler who wants maplestory to live forever! maple kinda saved my life! and im sure others as well!
oh and, i remembered one more thing that concerns this post.
we can call him the maple ghost!