After 7 years without playing Maplestory
I had a real life friend whose name was David. He grew up with me on my neighborhood. However he had to move to another state, but we continued playing videogames online. Starting with Tibia, Runescape when we were around 11 years old, then since we had 13, we played a lot MapleStory with other friends as well.
One day around 2008 (we quitted MapleStory) and we were 15 years old, I messaged my friend through facebook to get on and play Xbox. He never responded, not big issue really. The next day, October 7 of 2008, I began to see how everyone began to put "RIP" in his Facebook wall. I just didn't know how to act in truly shocking notice.
Time has passed since then. I am currently 22 years old and after remembering some games I used to play back then 7 years ago, I decided to try MapleStory and then I saw this message from my friend:
This is David, the one who died, his name on
was shhab.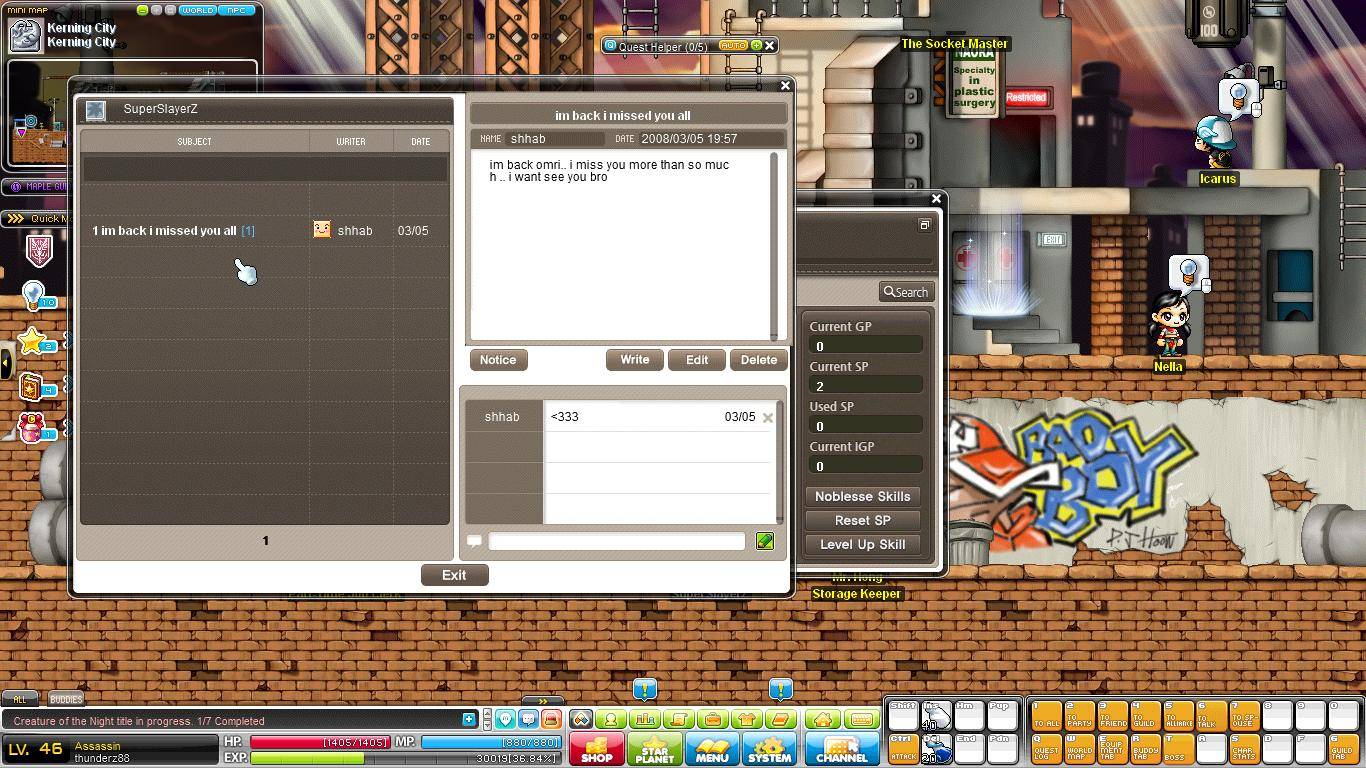 Sometimes people surprise you in the most interesting ways. I have had my guild since 2009 and I read the bbs of the past and the people i was with. One person has passed on from a car accident since then. She was like a sister to my boyfriend. She had such a beautiful heart. We kept her main in the guild and i often look at it and think of all the things that could have been. She was so smart too, sad she also had her whole life ahead of her. But we must always remember the good times. Those who have passed on before us live on through us. Your friend is watching over you, just as mine is watching over my bf.